Energy Healing
Pranic healing is a non-touch healing system.
Miriam offers the following:
Private Sessions
Individual healing sessions usually of one hour's duration. Sessions are specific to the patient's requests and needs.
Group Sessions
Held at your location. For these, Miriam leads a meditation for the group, followed by individual healings.
Remote Healing
These sessions may be done via webcam (Skype) or at a specific time without use of a webcam. This also is called Distance Healing.

Note that all energy healing is performed without physical contact and is not dependent on the proximity of the healer and patient. The healing is equally effective in person or at a distance.
---
To schedule a healing session or clinic, contact Miriam at:
mgsenergy@comcast.net
or
978-807-1634.
---
For more information about energy healing, please go to the Energy Healing page.
---
Energy Classes
---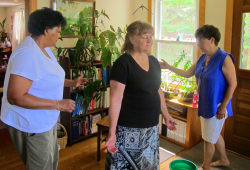 Teacher

Miriam Smith, MS Ed.
Certified Pranic Healer/Instructor
---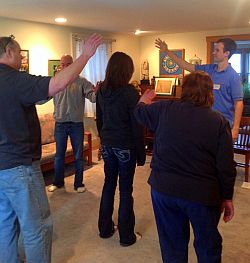 Pranic Healing
Review and Practice
with Miriam Smith

- Breathing Exercises
- Meditation on Twin Hearts
- Superbrain
- Self-Healing
- Distant Healing
- Healing Others
- Personal Protocols

Sunday, December 16
10am - 5:00pm
Location: North Andover, MA
Fee: $100
To register, contact Miriam
Prerequisite: Level 1 or higher.
---
Pranic Healing Level 1
with Miriam Smith
next class date to be announced
- Learn immediately applicable energy healing techniques for yourself and others.
- Learn about the 11 chakra healing system and how to bring balance and health for the self and others.
- Learn about ancient breathing techniques to reduce stress and increase healing power.
- Learn powerful meditation techniques.

Level I is a Prerequisite for all other Pranic Healing Classes
---
Meditations and Practice Sessions
Miriam offers two regular meditations:
Meditation on Twin Hearts
This weekly meditation on Thursday evenings opens the heart and crown chakras of the meditator. Life energy is channeled through the body of the meditator to the earth and its inhabitants. The energy of the body is cleansed and stress is relieved. The body is energized.
Full Moon Meditation
This monthly meditation invites the group to become a channel for the downpour of Divine energies and blessings. In the process, the group and the individual meditators become active channels for the Divine energies directed to Earth and all people and beings.
For more information, please go to the Meditations and Practice Sessions page.
---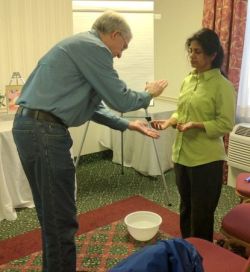 ---
Plant Prana Workshop: Essential Oils for Prosperity and Manifestation
with Greg Toews
Friday: Dec. 7, 6:30pm - 9:30pm
Saturday: Dec. 8, 9:00am - 6:00pm
Sunday: Dec. 9, 10:00am - 6:00pm
No Prerequisites
Cost: $275.00 - $225 if you register and pay by November 21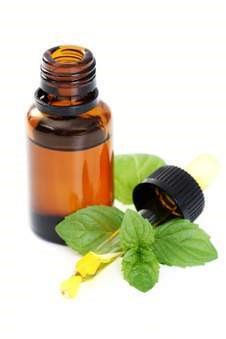 Location
North Andover, MA
Contact Miriam for more information

Registration Form and Payments
To register, go to this page.
All Registrations must be completed by November 30.

- Included with class: Essential oils valued at $150 and Greg's aromatherapy booklet.
- Learn how to use essential oils to materialize thought forms and goals
- Use essential oils to overcome obstacles
- Address negative thinking from the past with essential oils
- Learn how to use essential oils to reduce conditioning from past negative experiences
- Use oils for increasing focus, memory, prolonging concentration, assimilating information, and making decisions
- Diminish the tendency to procrastinate with essential oils
- Increase your ability to adjust and adapt with essential oil techniques
- Discover the chakras that affect prosperity and how to affect them with oils
- Use the Archangels and the four directions for achieving goals and prosperity
- Reduce stress and fears with the use of essential oils
- Use oils for harmonizing conflicts in the home and office
- Learn the mechanics of materialization
- Discuss the properties of essential oils that impact prosperity
- Learn techniques with essential oils for prosperity
-Plus more.

- Create your own individual essential oil protocol with Greg Toews!